Na'Vi star player, Oleksandr "s1mple" Kostyliev who was the MVP at the recently concluded IEM Cologne 2021, showcased one of the best LAN performances ever witnessed in CS:GO. The 23-year-old managed to set a new world record by taking the most number of aces by a single player in a big CS:GO tournament, achieving a total of four aces from Group Stage to the Playoffs. To celebrate this, Na'Vi has launched two limited edition T-Shirts dedicated to the fantastic aces taken by the elite marksman while stating that, "We are making history and want to keep these events in out memory!"
Also Read: S1mple Talks About a Faster Method to Plant C4 in CS:GO, Community Debates
Na'Vi drops limited edition merchandise to celebrate s1mple's CS:GO record ace
Na'Vi was definitely a stong team coming into IEM Cologne 2021 but they were not the best. However, it was the LAN connection that seems to have activated something within s1mple who went on to deliver one of his career's best performances, achieving an overall HLTV rating of 1.51 across 14 maps.
Not only this, s1mple broke the record for most aces taken in a single big CS:GO tournament by securing a total of four aces in Cologne. His victims included the lineup of Renegades, Astralis, and G2 Esports as he hunted them down with the sniper rifle. His aces were as follows,
To celebrate this huge achievement, Na'Vi dropped two limited edition T-shirts - Oversize T-Shirt Na'Vi Aces and Oversize T-Shirt Na'Vi Aces GOAT. Both the shirts are being sold for €35 EUR (INR 3,089).
The Oversize T-Shirt Na'Vi Aces has four ace playing cards on the front of the t-shirt and a quote on the back that gives an explanation about s1mple's ace world record.

"Impossible for others. Easy for him. S1mple set a new world record at IEM Cologne 2021. He has become the first player to get four aces in a big tournament. Sorry (not sorry), G2, Renegades, Astralis."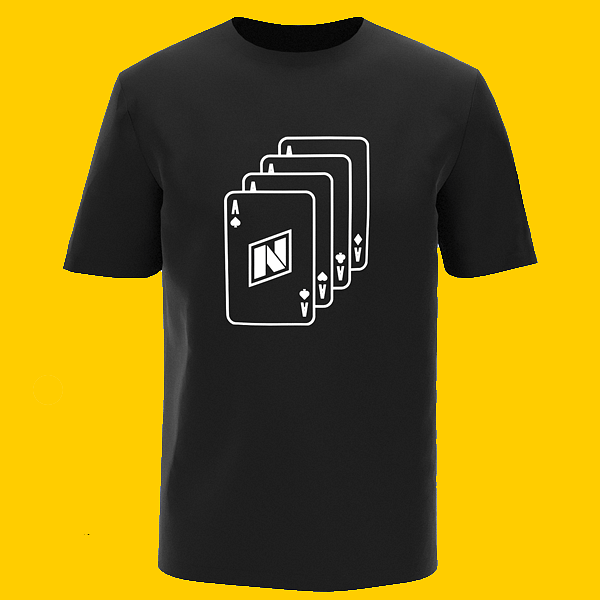 The Oversize T-Shirt Na'Vi Aces GOAT is the second t-shirt that has GOAT written on the front and the name of all s1mple's victims along with which weapon they went down to in the back.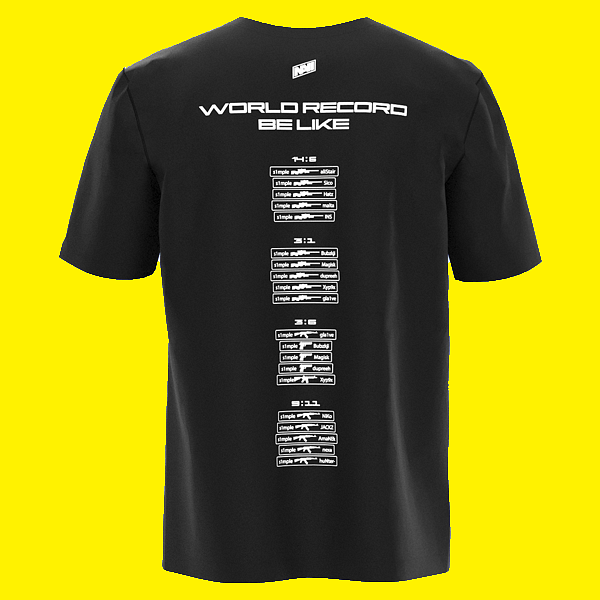 According to Na'Vi, the t-shirts are made from 70% cotton, 20% polyester, 5% microfiber, and 5% elastane. The sizes available are extra small, small, medium, large, and extra-large. Orders will take 14 days to ship to Russia, Europe, and USA, while for the rest of the world it may take up to 20 days.
Also Read: CS:GO May Have Suggested Sharable Utility, Community Debates Possibility