The Privacy Gift Shop
Privacy Gift Shop Pop-Up Shop at the New Museum Store Sept. 2013
The Privacy Gift Shop is an online marketplace for countersurveillance art and privacy accessories.
In the Privacy Gift Shop each product is an ongoing project, an investigation into the future of living in a world of constant surveillance.
The first gift shop exhibition launched in September 2013 with a pop-up collection of 'anti-drone' wear at the New Museum Store in New York City. The introduction of the Privacy Gift Shop received press coverage from the New York Times Bits Blog, NPR, Wired, FastCo, Animal, Hyperallergic, The Daily Beast, and Swedish Public Television.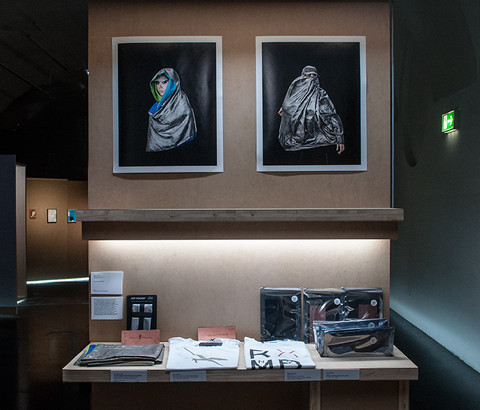 Privacy Gift Shop in Vienna
Since launching in 2013, the gift shop has traveled to Vienna as part of the FACELESS exhibition, Brussels, London, and Tel Aviv. 
In 2016 the Privacy Gift Shop will begin touring to new destinations, including Paris, Hong Kong and more. The Privacy Gift Shop is run by Adam Harvey at Undisclosed LLC, a research and design studio based in NY.